Pickup and Delivery Service Maintenance Available.
Vehicle sanitized before and after maintenance.
Schedule Service
We are committed to your privacy rights. We may collect personal information and urge you to view and understand our Privacy Policy. ​​​​​​​

Alternative Transportation

Audi North Scottsdale keeps a fleet of 150 Audi service loaners on hand. We will do our best to ensure you have an Audi when you come in for warranty work. If you prefer, we offer UBER and Lyft ride share. We will gladly take you home or to the office. Or even the local mall for shopping and to the local airport while we service your vehicle. We will also arrange ride share back to reunite you with your car.



In the event that our entire Audi fleet is in service, we offer Enterprise loaner vehicles. 

Have a question before bringing your vehicle in for service? Email us now, or call for a prompt response.

Thank you,
Your Audi North Scottsdale Service Team


Car Repair and Audi Auto Service in Phoenix at Audi North Scottsdale

It happens to everyone; at some point you will need auto repair service for your vehicle. For Audi auto repair in Phoenix, visit our service department. We provide exceptional auto service using state-of-the-art car repair equipment in our Phoenix dealership.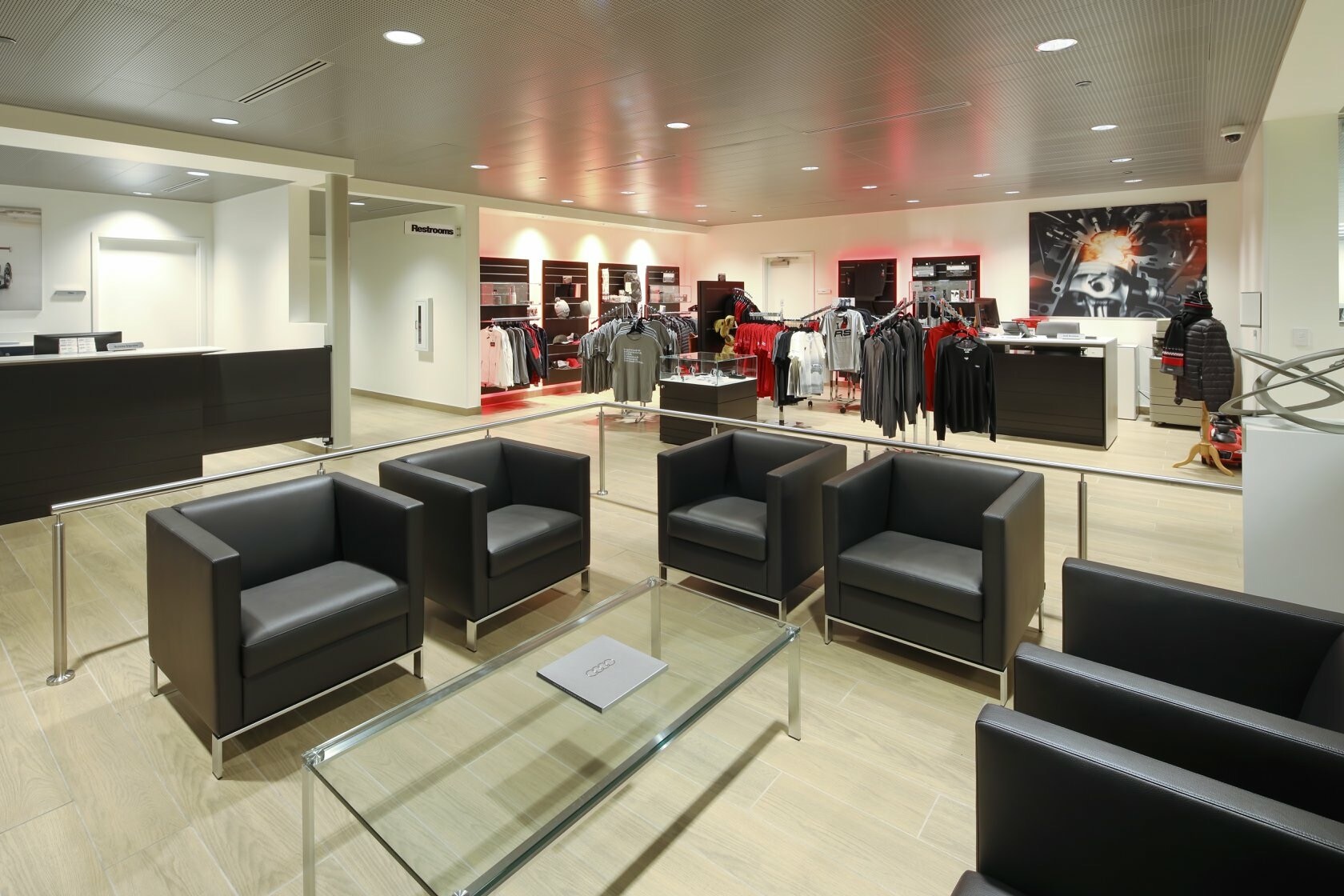 We are convenient to the area and located at
7150 East Princess Drive
. We are conveniently located near Scottsdale, Fountain Hills, Cave Creek and Paradise Valley, AZ. Use our service appointment form to schedule car repair today. Are you a "Do It Yourselfer"? Check out our
Phoenix auto parts
page for information on getting car parts for your Audi. We proudly provide repair and service for Audi and other vehicles in the Mesa, Paradise Valley and Scottsdale area.
Make an Inquiry
We are committed to your privacy rights. We may collect personal information and urge you to view and understand our Privacy Policy. ​​​​​​​
Service Hours
Monday

7:00AM-6:00PM

Tuesday

7:00AM-6:00PM

Wednesday

7:00AM-6:00PM

Thursday

7:00AM-6:00PM

Friday

7:00AM-6:00PM

Saturday

8:00AM-2:00PM

Sunday

Closed
See All Department Hours
Dealership Hours
Monday

9:00AM-7:00PM

Tuesday

9:00AM-7:00PM

Wednesday

9:00AM-7:00PM

Thursday

9:00AM-7:00PM

Friday

9:00AM-7:00PM

Saturday

9:00AM-6:00PM

Sunday

11:00AM-5:00PM
Parts Dept. Hours
Monday

7:00AM-6:00PM

Tuesday

7:00AM-6:00PM

Wednesday

7:00AM-6:00PM

Thursday

7:00AM-6:00PM

Friday

7:00AM-6:00PM

Saturday

8:00AM-2:00PM

Sunday

Closed
Service Dept. Hours
Monday

7:00AM-6:00PM

Tuesday

7:00AM-6:00PM

Wednesday

7:00AM-6:00PM

Thursday

7:00AM-6:00PM

Friday

7:00AM-6:00PM

Saturday

8:00AM-2:00PM

Sunday

Closed
Directions
Get Directions